Meet Our Dentists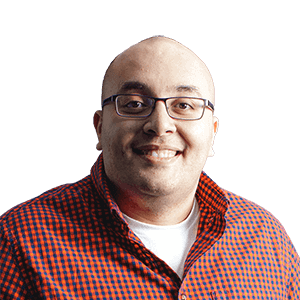 Dr. Mohamed Aly
Education
Dr. Aly received his DDS from the Faculty of Dentistry in Alexandria University, where he graduated with academic honors. He then relocated to Toronto, completing the Canadian Board certification program. Dr. Aly is a Fellow of The Royal College of Dentists of Canada. For almost fourteen years, he practiced as a dentist in a variety of clinical settings providing dental care in many aspects of dentistry. Dr. Aly has helped provide several continuing education courses for general dentists, and teaches clinical skills courses to foreign-trained dentists throughout the GTA.
Treatment Philosophy
As a partner in his patients' oral health. Dr. Aly strives to provide them with the best possible dental care. He puts great emphasis on education and encourages his patients to understand and to be involved in their treatment plan.
Home Life
While he has a busy schedule, Dr. Aly enjoys spending time on the courts and participating in various outdoor activities. He can also be found reading the occasional novel or taking in a movie with friends and family.
COVID-19 Pandemic Response
Sana Dentistry chose to remain open during the outbreak of COVID-19 and be there for those who are in pain and require emergency dental care. Dr. Aly was interviewed by Sun Life Canada to discuss how to handle dental emergencies, read the full interview here: Dr. Aly's Sun Life Canada interview