Braces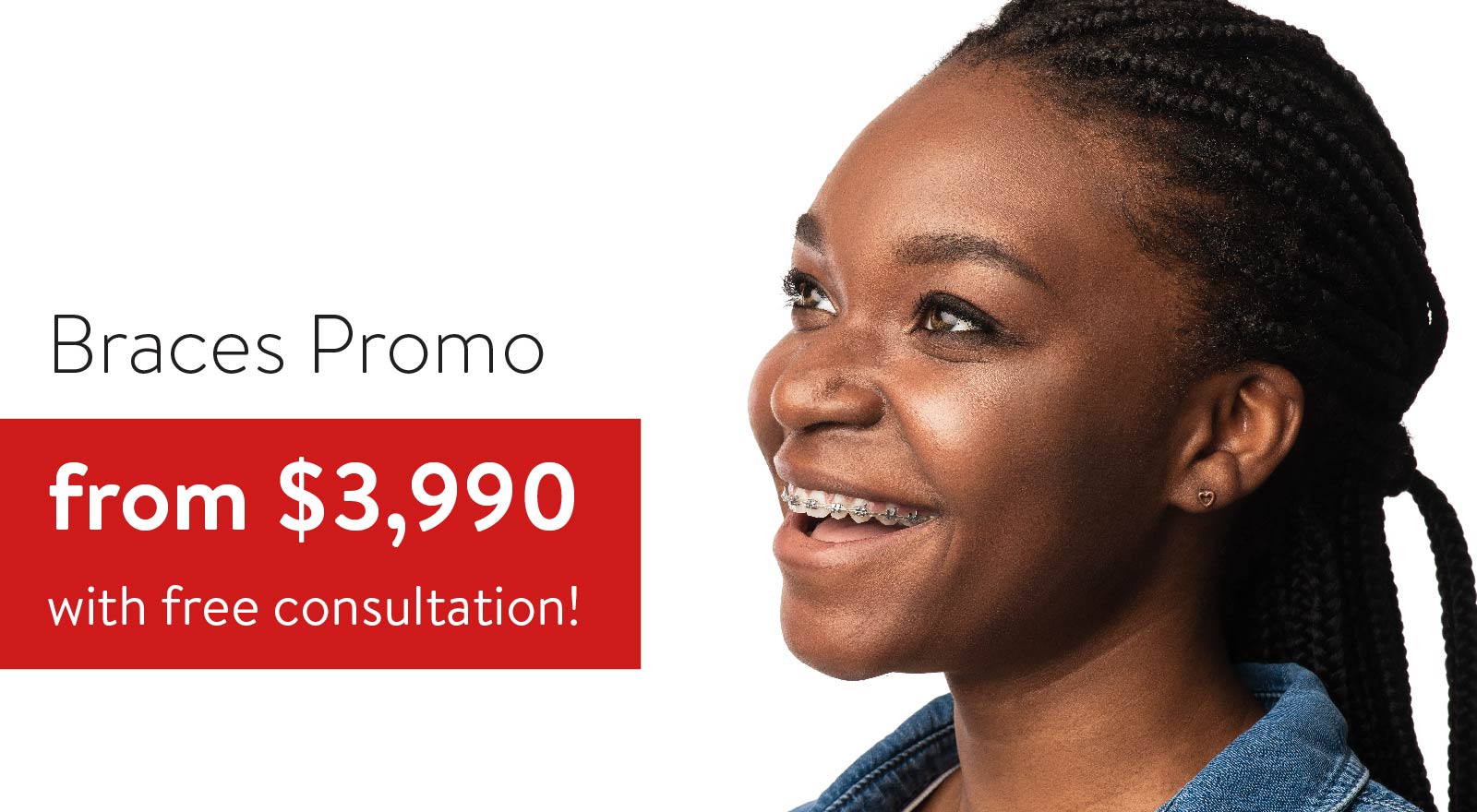 A Beautiful Smile at an Affordable Price.
Take advantage of our limited time Special Offer for Braces starting at $3,990 including free consultation.
Braces Treatment in Mississauga. Get started today!
Our goal is to change your smile in a fast, easy, and affordable manner. Here at Sana Dentistry, we will help you understand exactly what types of Braces would be best for you. Our dentists have years of experience and want to make sure that you understand just how important straightening your teeth can be for your overall health!
Upfront, all-inclusive pricing. No hidden fees. No surprises.
Getting braces is more affordable than you think. We know that this is always an important investment for you and your family and we believe that cost should never be an obstacle to receive the treatment required when it is needed most. We offer flexible financing options and we will work with you to find a payment plan that fits within your budget.
A personalized braces treatment plan for you that fits your lifestyle.
Orthodontic treatment can improve the quality of your life. For most people, a beautiful smile is the most obvious benefit of orthodontics. After your braces come off, you'll feel more self-confident. Braces don't just change looks, they can improve outlooks. The nature of orthodontic procedures makes it possible for adults to enhance their quality of life. With a brighter, straighter smile, people feel happier and more confident because they don't feel like they have to hide their teeth when they laugh, smile or eat.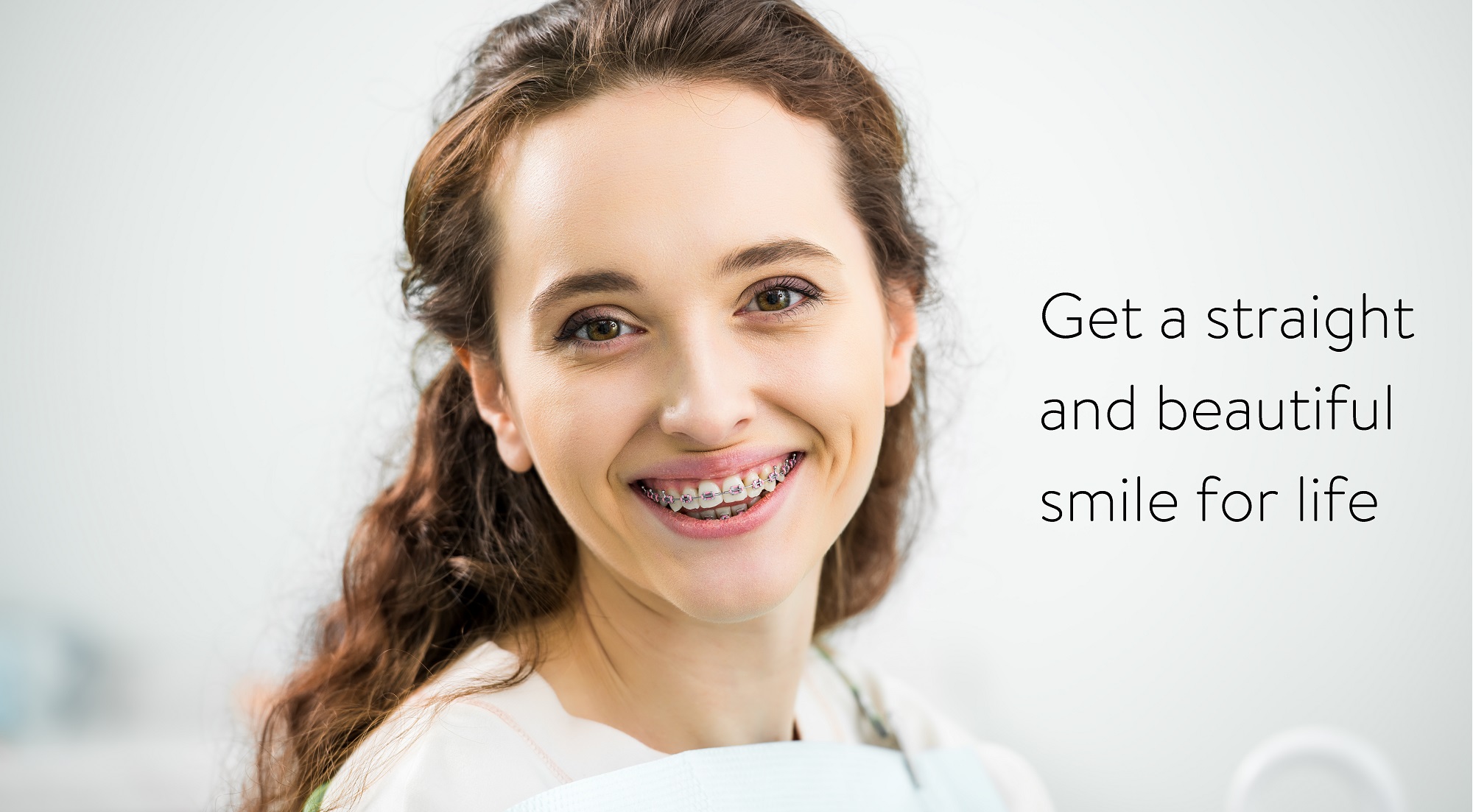 Orthodontic braces are predictable, versatile and incredibly successful at realigning the teeth. By placing a constant, gentle force in a carefully controlled direction, braces slowly move teeth to a corrected position. Over the years, braces have become way more comfortable and stylish.
Straight teeth offer a multitude of health and dental benefits including:
Reduction in general tooth decay
Decreased likelihood of developing periodontal disease
Decreased likelihood of tooth injury
Reduction in digestive disorders
At Sana Dentistry Mississauga, we offer various types of braces options for patients of all ages, who are looking to straighten their teeth. To decide which one is a better fit for you, please book a free consultation with our dentists.
Traditional Metal Braces
Traditional metal braces are the most common type of braces and are more comfortable today than ever before. Made of high-grade stainless steel, metal braces straighten your teeth using metal brackets and archwires. With metal braces, you have the option of adding colored elastics (rubber bands) for a more unique and colorful smile.
Ceramic Braces
Ceramic braces are made of clear materials and are therefore less visible on your teeth than metal braces. For this reason, ceramic braces are used mainly on older teenagers and adult patients who have cosmetic concerns. While they are visually less prominent, they do require more attention to oral hygiene as ceramic braces are larger and are more brittle than their metal counterparts.
Lingual Braces
These appliances are usually metal and fixed on the tongue side of the teeth, therefore not seen when a patient smiles. Lingual braces tend to be moderately expensive and in some cases, can interfere with normal speech.