Tooth Extractions Mississauga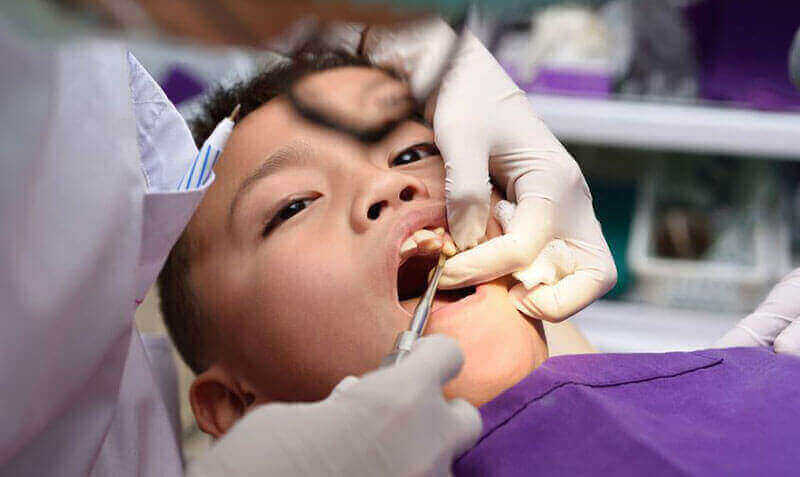 Tooth Extractions Made Easy
Sana Dentistry provides tooth extractions in the Mississauga area so if you are experiencing pain or believe a tooth needs to be extracted don't put it off any longer.
Tooth extraction is reasonably commonplace in the realm of dentistry and may be required for a multitude of reasons.
This is where our highly trained professional dentists at Sana Dentistry are here to help.
At Sana Dentistry, we take a caring and compassionate approach towards tooth extraction to make your experience a pleasant one.
We also use tooth extraction in combination with other dental procedures ranging from dental implants and bridges to the installation of dentures.
Why Choose Us?
We are committed to educating you and your family about the importance of developing good oral hygiene habits
Aside from tooth extractions, we offer a wide range of dental services and procedures
Our transparent pricing and flexible payment options make your treatment more affordable
We are a professional dental team with many years of experience in dealing with tooth extractions for children and adults alike
Our expert team will cater to all of your needs and make you feel like more than a patient
We have a caring and compassionate approach towards tooth extraction to ensure that your experience is an enjoyable one
Our Dental Clinic has ample parking and is easily accessible by public transport
We offer flexible appointment times to suit you and your family
You can rest assured that you will receive the best treatment available for your chosen procedure
Why is Tooth Extraction Important?
Tooth extraction is important for addressing various oral health problems such as injury or trauma, disease, and crowding.
It is a necessary procedure for treating certain diseases such as muscular spasms, gum infection, or an infection of the facial nerves known as Trigeminal Neuralgia.
Determining the severity of the tooth infection determines whether tooth extraction is necessary or not.
Wisdom tooth extraction is important when it comes to addressing the problem of teeth crowding in the mouth after the growth of wisdom teeth. However, not all wisdom teeth need to be extracted.
This will only be required if they impact other teeth, don't come through naturally on their own, come through at a strange angle, or those that are difficult to clean and maintain.
The Tooth Extraction Process
When the time comes for the actual extraction, a local anaesthetic will be administered to numb the affected tooth along with the surrounding areas.
While rarely necessary, general anaesthesia might be necessary in some cases of wisdom tooth extraction.
However, for such a procedure, you will have to be admitted to hospital although you can still go home the same day.
There are two types of tooth extraction procedures, depending on the condition of the tooth:
Simple Extraction
Surgical Extraction
Simple Extraction
In this procedure, once the tooth and surrounding areas are numb after the anaesthesia has been administered, the dentist uses a tool known as an elevator to loosen the tooth.
The elevator helps break down the tissues that support the tooth and expand the socket that holds the tooth. The dentist then uses a pair of forceps to easily pull out the tooth.
You might experience some pressure when the tooth is being pulled out, but typically, there is no pain.
The dentist will then place a gauze over the empty socket and ask you to bite down on it to stop the bleeding.
Surgical Extraction
With this procedure, the dental surgeon makes a small incision on the gum to access the affected tooth. If the tooth is too large, it may be broken into small pieces for easier removal.
In case the extraction is for an impacted tooth, the dental surgeon will cut away some bone and gum tissue and then use forceps to rock the tooth, loosen it from the jaw bone, and pull it out.
In some instances, the dentist may bring the gum edges together after the surgical extraction and stitch them. The stitches will dissolve automatically within a few days.
Do You Need Tooth Extraction?
Tooth extraction is usually recommended if you have a tooth that has suffered too much damage from trauma or decay to be repairable. Other reasons include:
Infection Risk: Tooth extraction might sometimes be necessary if you have a potentially infected tooth. This will prevent further problems especially if your immune system is compromised.
Tooth Pulp Infection: If decay and damage reach the centre of a tooth known as the pulp where the blood vessels and nerves are found, bacteria may cause an infection.
Root canal therapy might treat the infection, but extraction might be necessary if the infection is severe and to also prevent it from spreading.
Impacted Tooth: If a tooth is impacted in the gum and has not erupted due to lack of room in the mouth, the dentist may extract it to avoid damaging other teeth, crowding, and infections. Wisdom teeth tend to be impacted for a lot of people and we perform wisdom tooth extractions at our Mississauga dental clinic.
Crowding: Tooth extraction can sometimes be necessary to address the problem of overcrowding in the mouth.
Gum Disease: If a tooth has grown loose due to gum disease and there is a subsequent infection of the tissue and bones supporting it, an extraction might be necessary to restore oral health.
If you are looking for a compassionate, professional and experienced dental clinic for tooth extractions, please call us at Sana Dentistry today on (905) 607 3330.